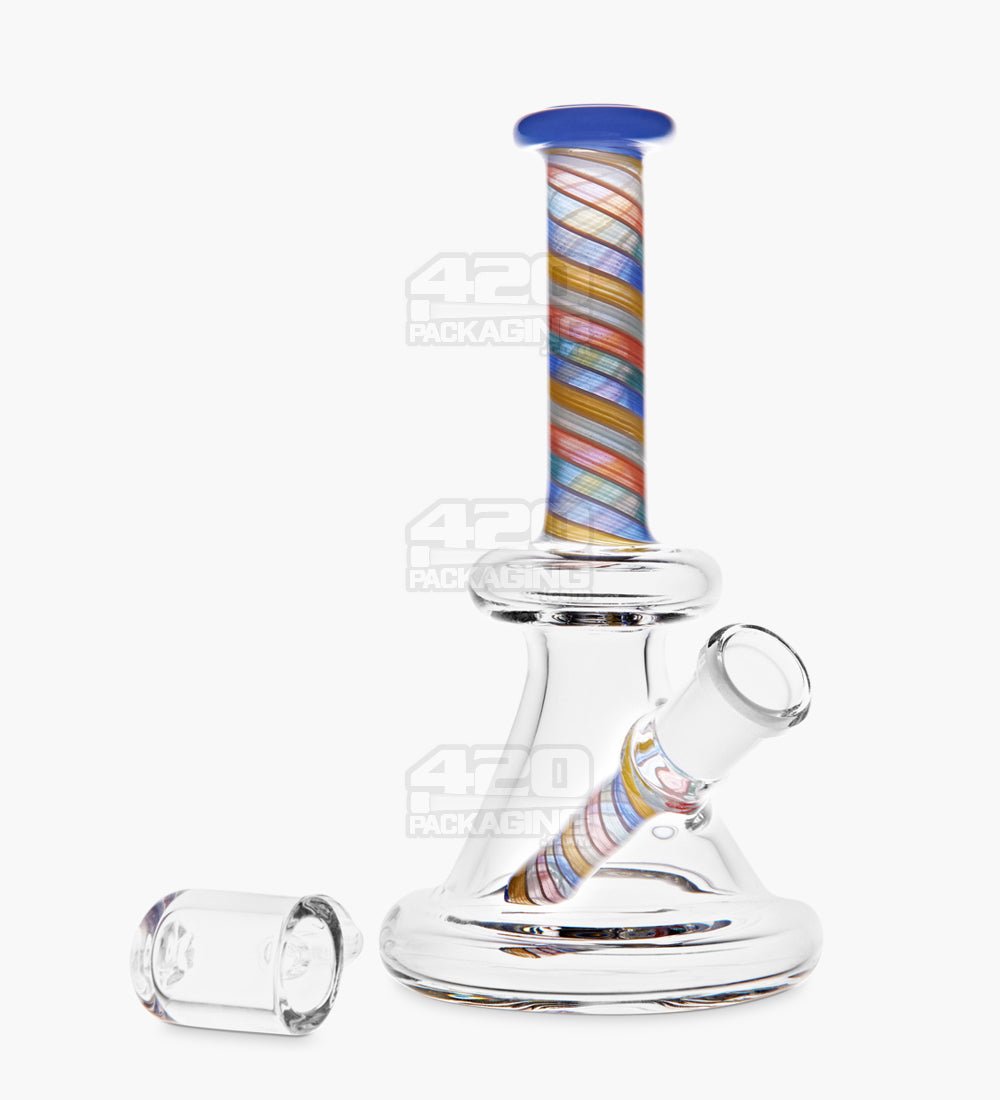 Straight Neck Spiral Glass Beaker Dab Rig | 6in Tall - 14mm Banger - Assorted
Pickup currently unavailable at 1801 East 41st Street
Straight Neck Spiral Glass Beaker Dab Rig | 6in Tall - 14mm Banger - Assorted
1801 East 41st Street
Pickup currently unavailable
1801 East 41st Street
Vernon CA 90058
United States
This dab rig is perfect for those looking for a simple, yet effective way to enjoy their favorite oils and concentrates. The spiral neck ensures that every hit is smooth and flavorful, while the 45-degree banger allows for easy loading and unloading. The 6-inch stature is also perfect for those who want to enjoy their dab rig without taking up too much space.
Total Height: 6.05"
Base Diameter: 3.1"
Neck Diameter: 0.73"
Joint Size: 14mm Female
Material: Glass on Glass
Style: Water Pipe
Diffusion: 2-Hole Downstem
Color: Multi-color Swirl
Glass Thickness: 3mm
Other: Includes 14mm 45 Degree Banger

COLORS AND STYLES WILL VARY BASED ON AVAILABILITY
This product is intended for legal and medical concentrate use only.
INTERNATIONAL: Due to the strict enforcement of shipping regulations, it is not currently permissible to ship this item to addresses outside of the United States.