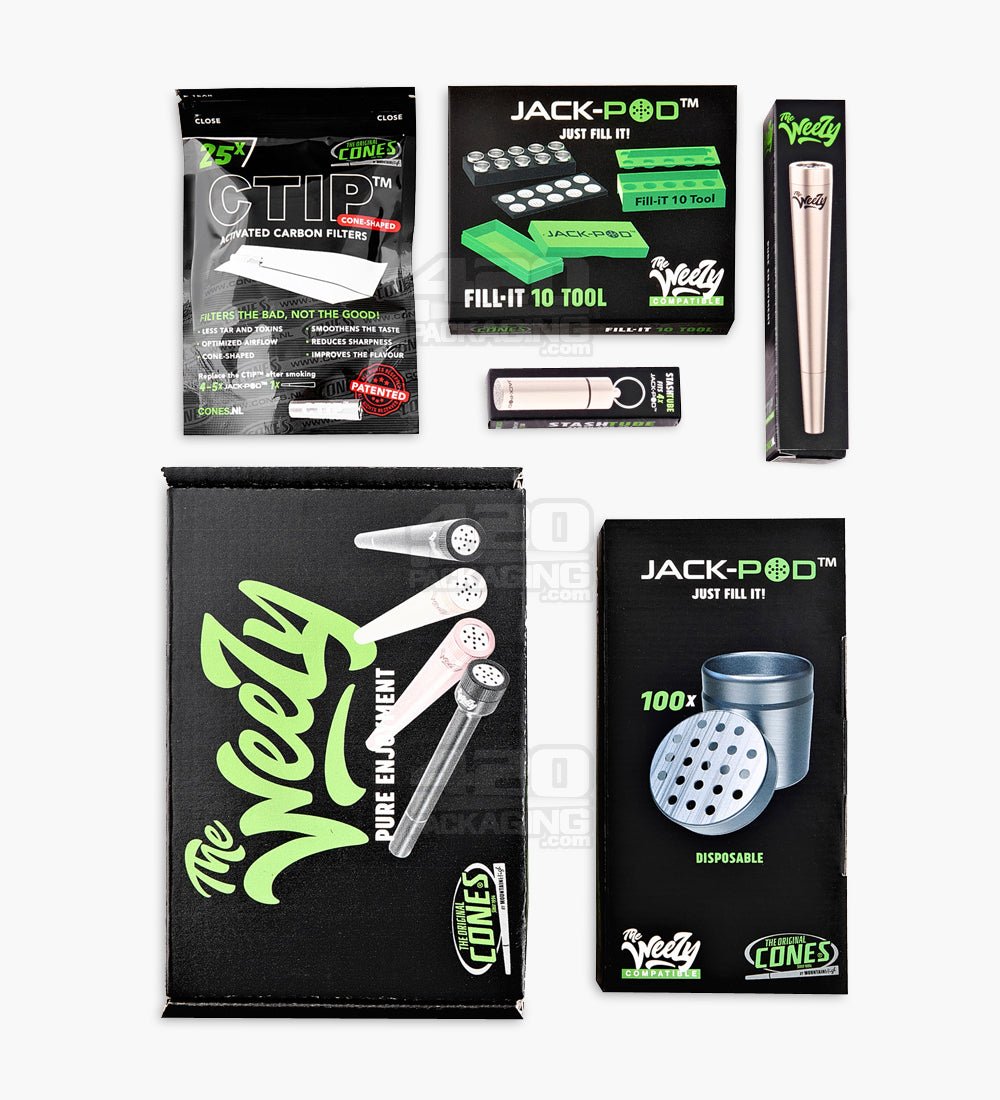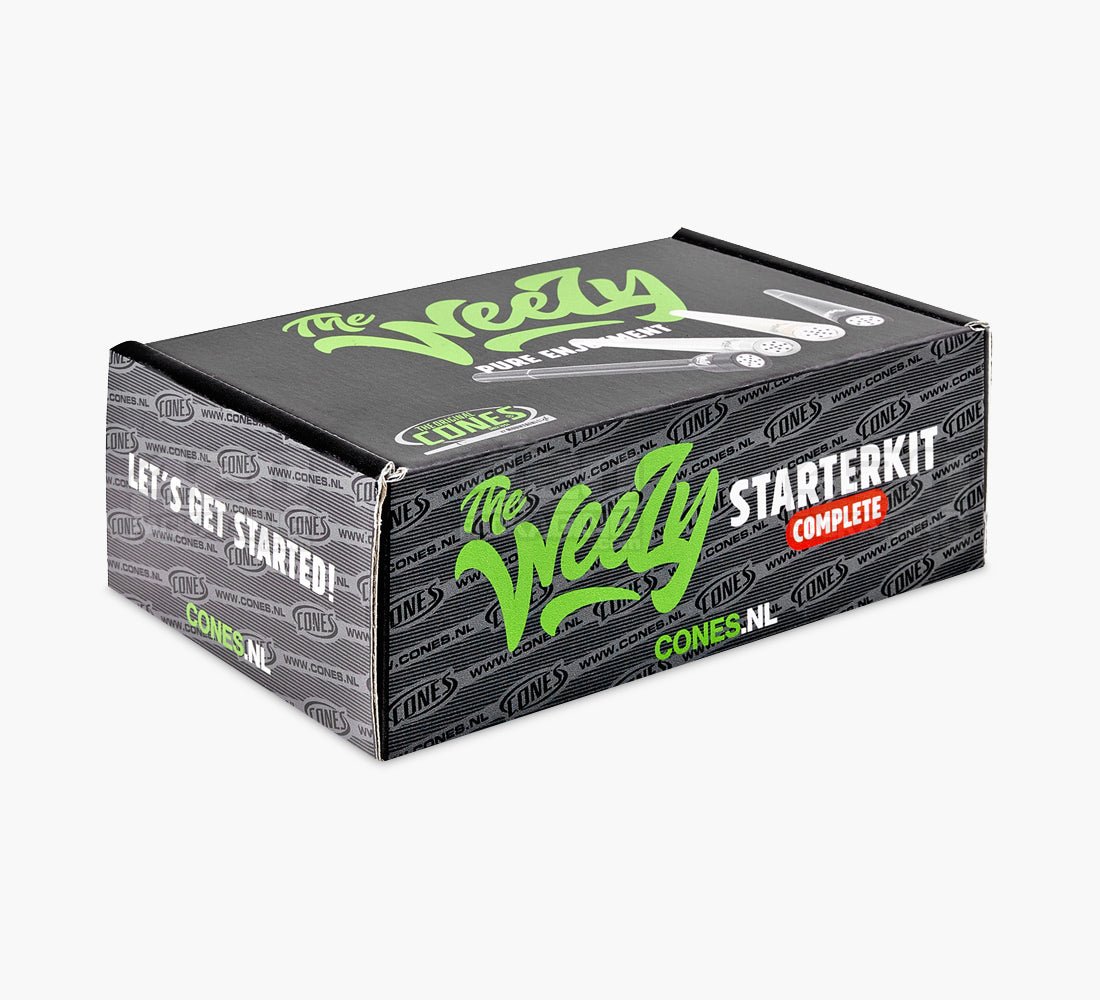 CTIP Complete Weezy Starter Kit - Rose Gold
Pickup currently unavailable at 1801 East 41st Street
CTIP Complete Weezy Starter Kit - Rose Gold
1801 East 41st Street
Pickup currently unavailable
1801 East 41st Street
Vernon CA 90058
United States
With the Weezy Gold Complete Starter Kit, you can receive everything you need! have no idea what a Weezy is? It uses reusable Jack-Pod capsules and is a portable, user-friendly, and highly high-quality smoking device. It's easier than it appears: One unscrews the Weezy, inserts a capsule, lights the lighter while keeping it in place, and inhales as many medicinal plants as they can tolerate. Since your health is important to you, you can use the Weezy in conjunction with an activated carbon filter.
Are your capsules empty? Because the Jack-Pods (capsules) are refillable, you can fill 10 Jack-Pods at once using the appropriate FILL-iT equipment (which includes 10 additional Jack-Pods). Between 0.2g and 0.3g of therapeutic herbs are contained in each capsule. Every hit is thus excellent and incredibly scrumptious!

The included travel tube, which guarantees airtight security for the mobile traveler, can also be used by users to store the Weezy. The bag containing the entire set also comes with 100 Jack-Pods. The last part of the kit, a box of 25 CTIP fillers, cleans each puff of harsh chemicals. So why continue? Use the Weezy Rose Gold Complete Starter Kit to smoke intelligently and safely.
(WEEZY) Length: 102.5mm
(WEEZY) Max Diameter: 15.7mm
(WEEZY) Minimum Diameter: 7mm
(WEEZY) Color: Rose Gold
(FILL-IT) Length: 77mm
(FILL-IT) Width: 32mm
(FILL-IT) Height: 17.6mm
(Jack Pod) Height: 12.6mm
(Jack Pod) Diameter: 12.3mm
(Jack Pod) Capacity: Approximately 0.2 Grams
(Stash Box) Length: 78mm
(Stash Box) Width: 32.9mm
(Stash Box) Height: 16.5mm
(Stash Tube) Height: 60.7mm
(Stash Tube) Diameter: 16mm
(Stash Tube) Fits: 4x Jack-Pods
(Stash Tube) Color: Rose Gold
(CTIP) Length: 26mm
Includes: 1x The Weezy , 1x FILL-IT 10 Tool , 1x Stash Tube , Bag with 25 CTIP's , 1x Jack-Pod 100pcs