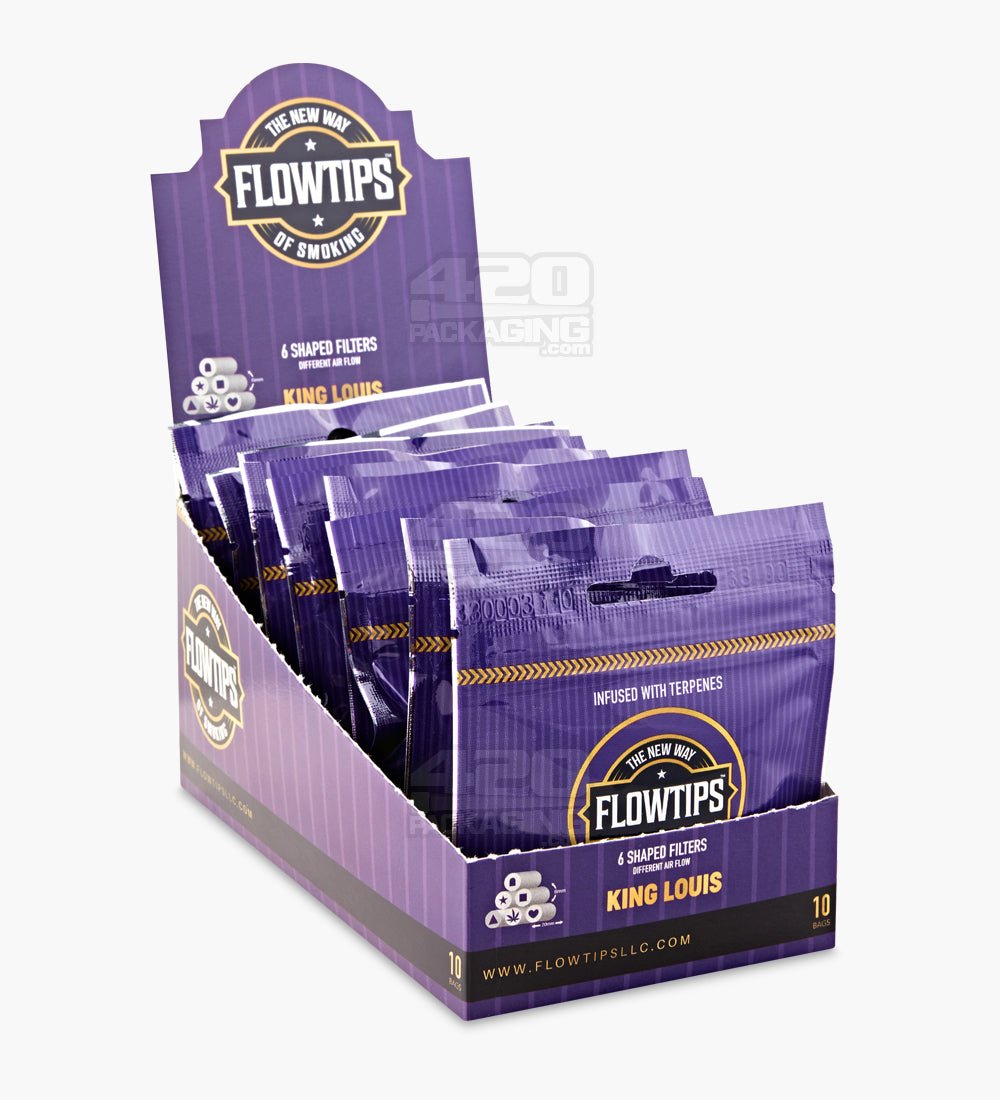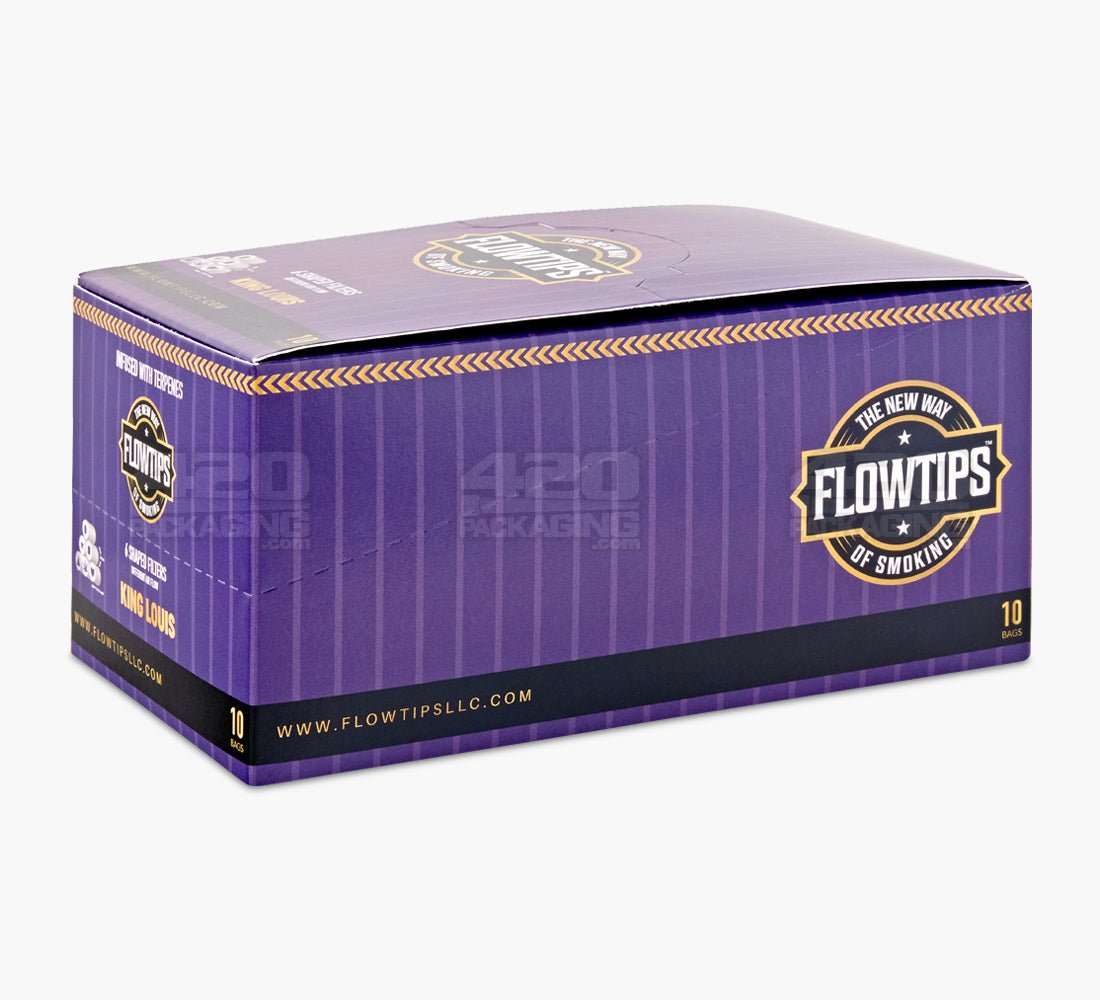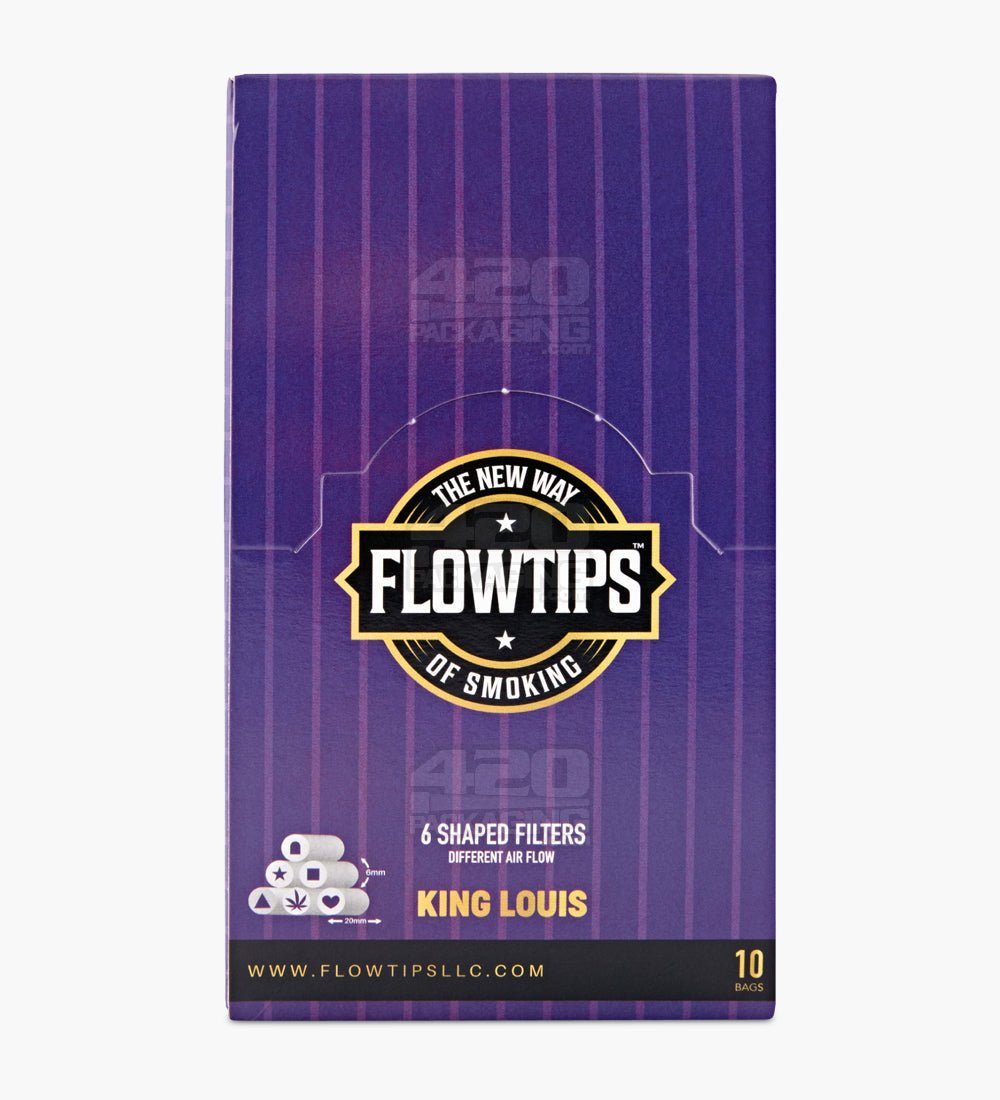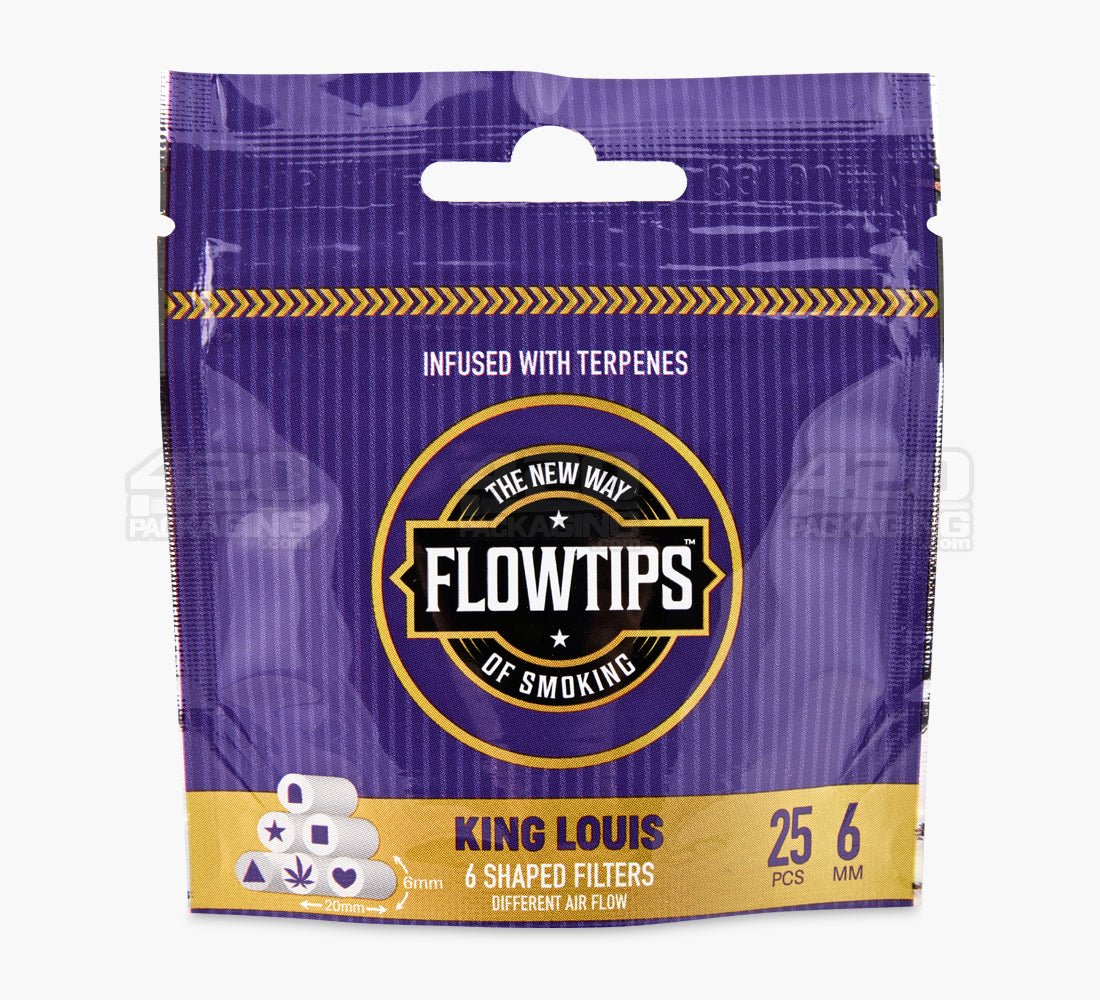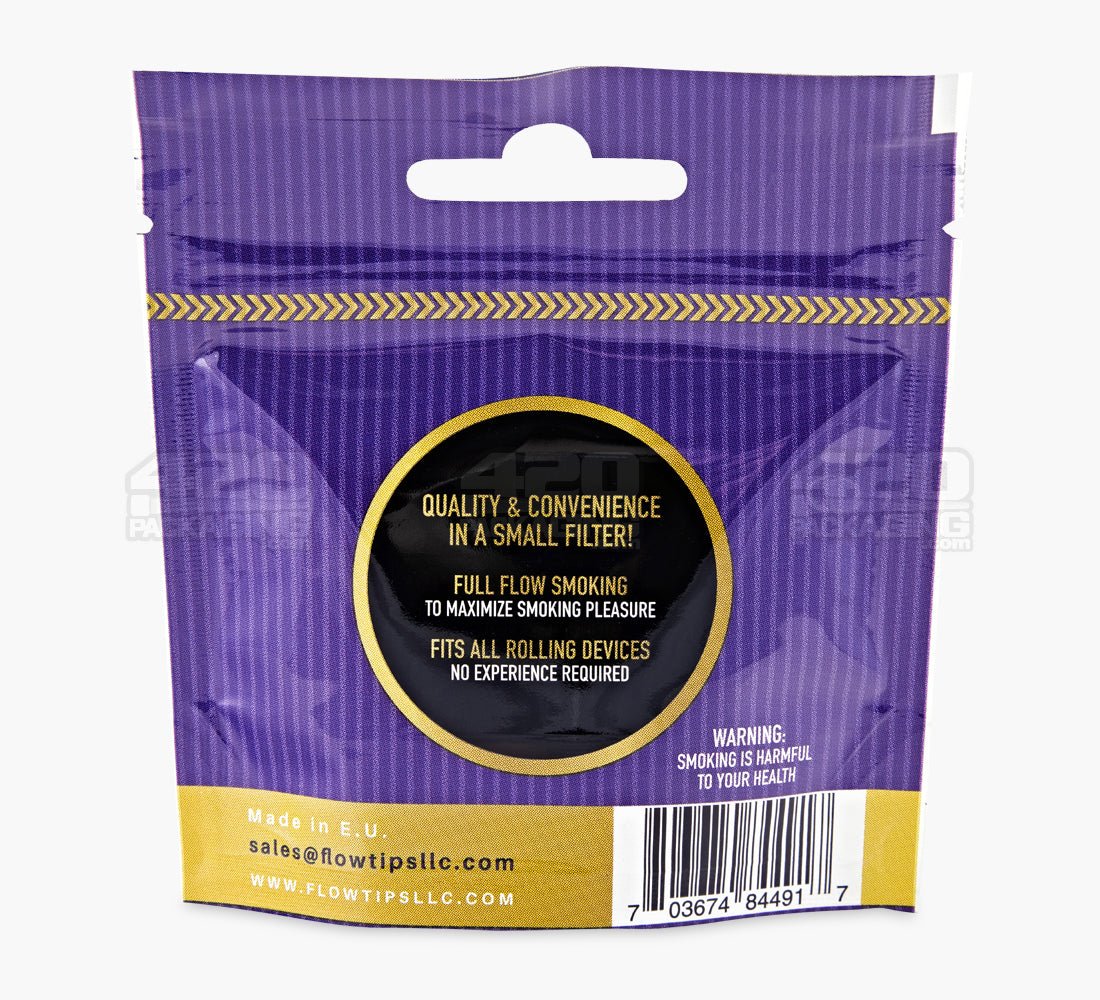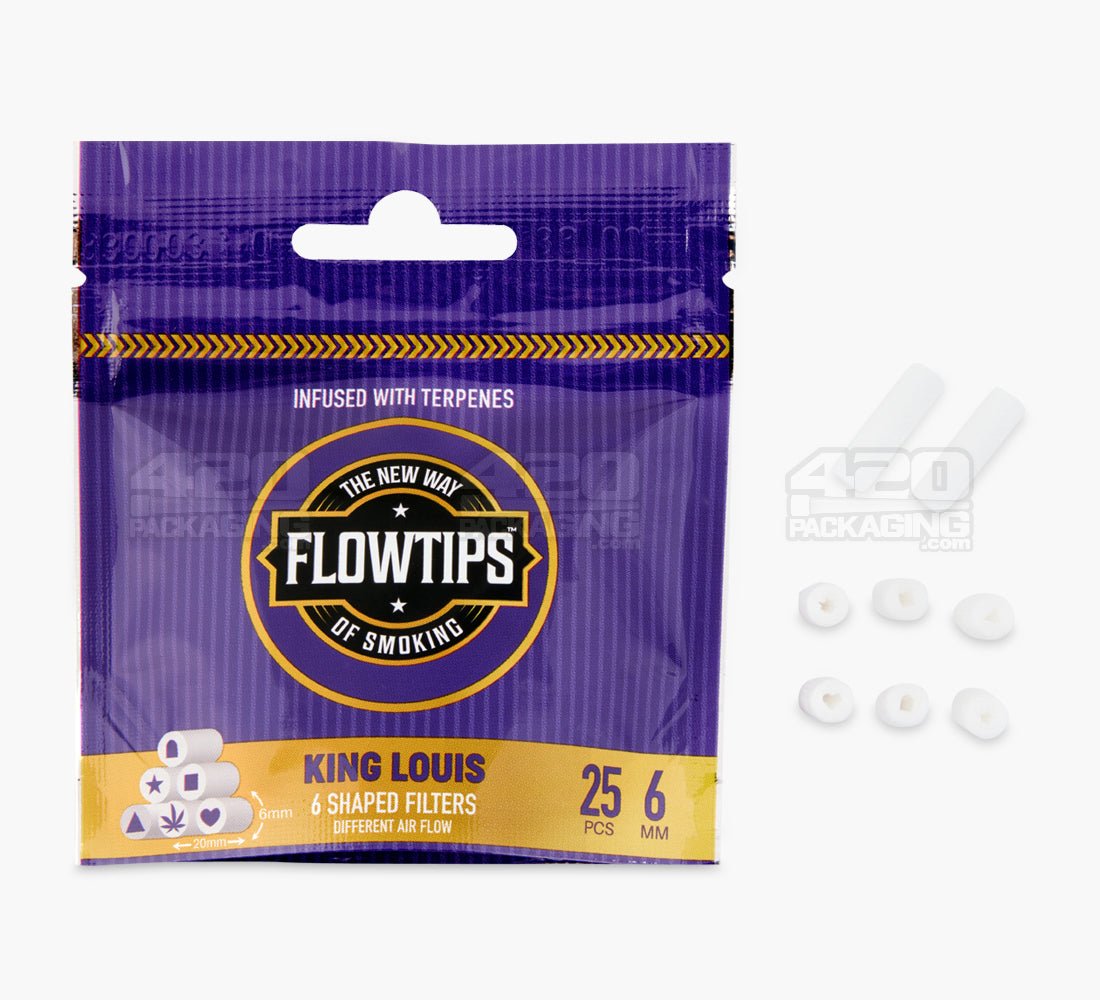 FLOWTIPS 20mm Terpene-Infused King Louis Filter Tips 10/Box
Pickup currently unavailable at 1801 East 41st Street
FLOWTIPS 20mm Terpene-Infused King Louis Filter Tips 10/Box
1801 East 41st Street
Pickup currently unavailable
1801 East 41st Street
Vernon CA 90058
United States
FLOWTIPS terpene-infused filter tips are a fun and convenient way to enjoy your favorite herbs. These 6.8 mg of King Louis terpene filter tips provide fun artwork for spliffs, blunts, and joints with a cool display and taste. The shapes at the end of these tips include a cannabis leaf, star, heart, triangle, square, and shield.
In addition, they're infused with flavorful terpenes such as Myrcene, Alpha-Pinene, Beta-Caryophyllene, D-Limonene, and Beta-Pinene. FLOWTIPS are the perfect way to add a little extra flavor and enjoyment to your smoking experience.
Filter Length: 20mm
Filter Diameter: 6mm
Type: King Louis
Count: 25/Bag , 10 bags/Box
Other: 6 Different Internal Filter Shapes , Infused with Terpenes
*THIS ITEM IS INTENDED FOR TOBACCO USE ONLY*
INTERNATIONAL: Due to the strict enforcement of shipping regulations, it is not currently permissible to ship this item to addresses outside of the United States.