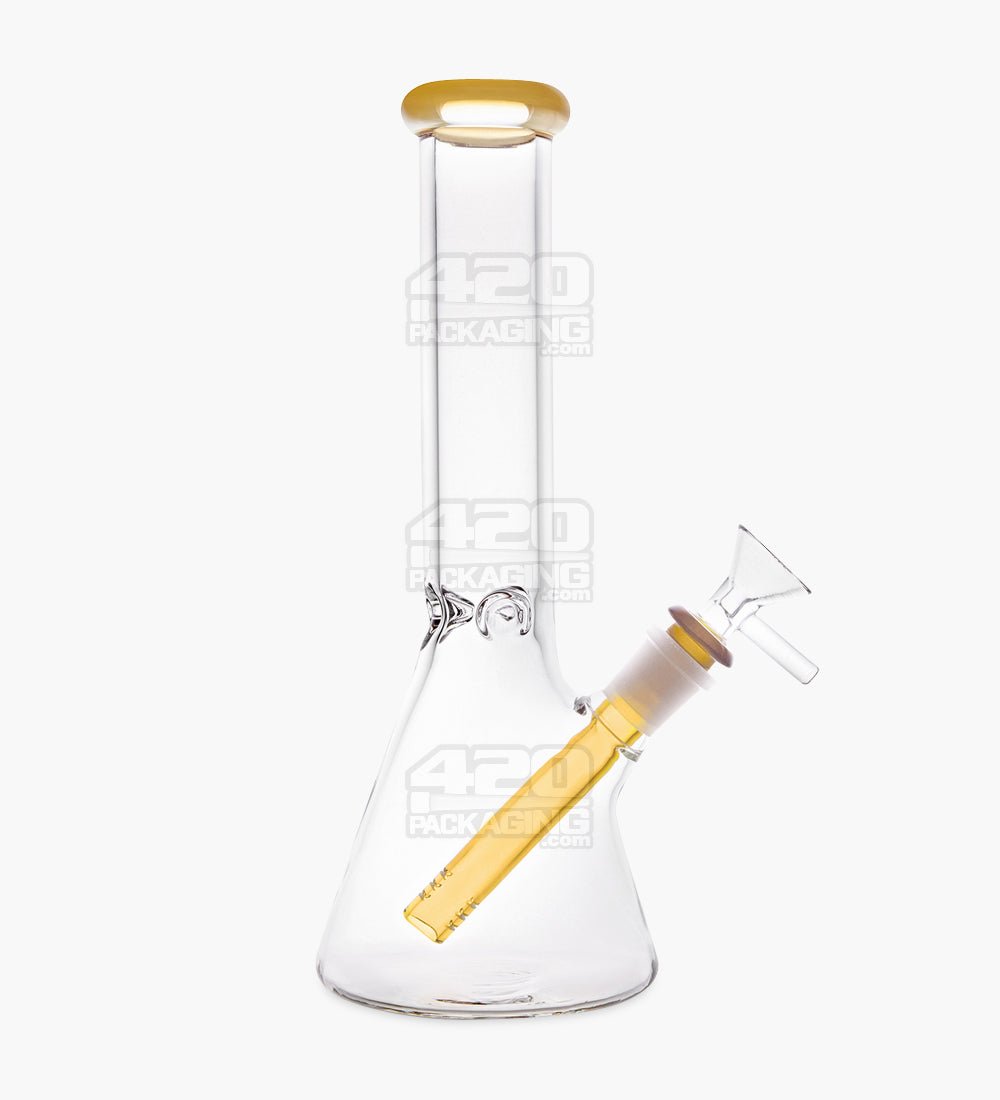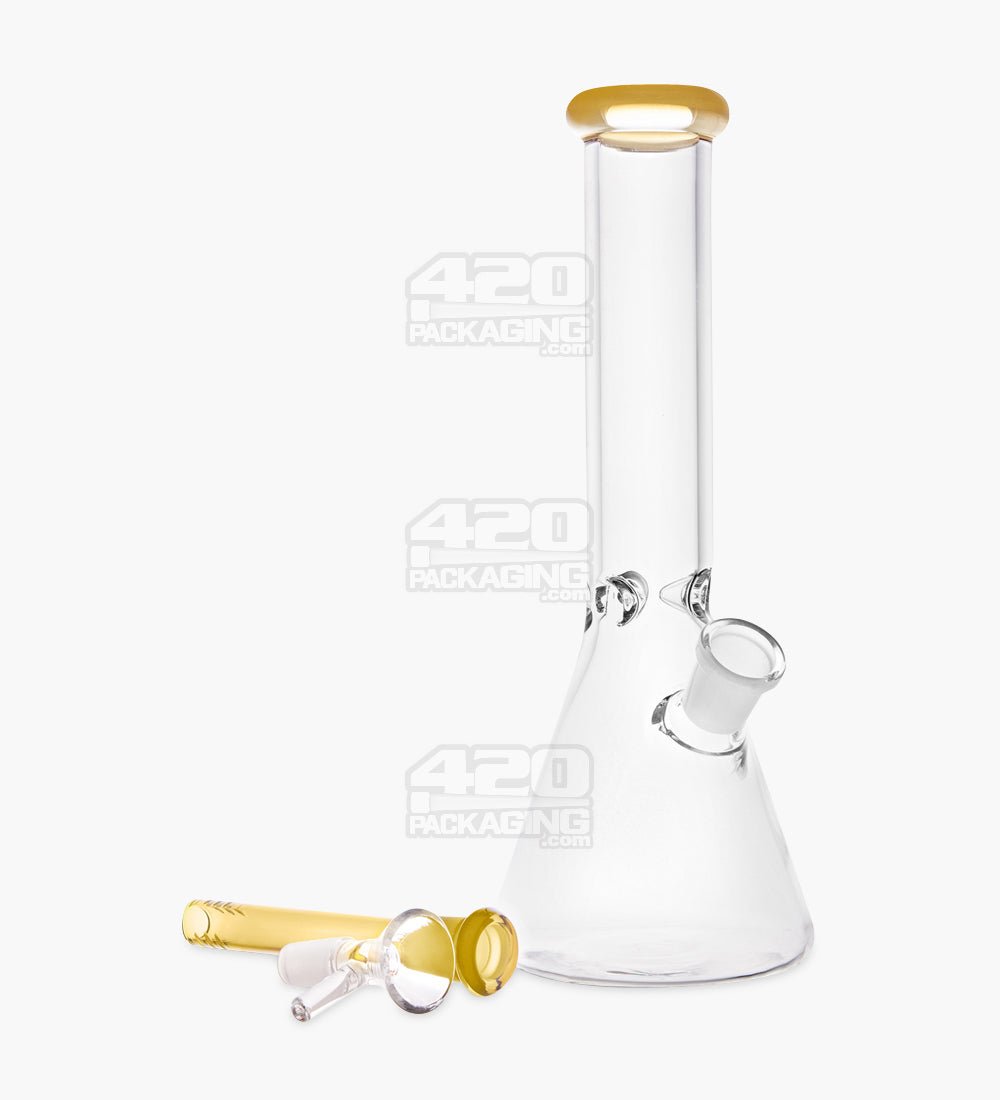 Straight Neck Color Lip Glass Beaker Water Pipe w/ Ice Catcher | 10.25in Tall - 14mm Bowl - Yellow
Pickup currently unavailable at 1801 East 41st Street
Straight Neck Color Lip Glass Beaker Water Pipe w/ Ice Catcher | 10.25in Tall - 14mm Bowl - Yellow
1801 East 41st Street
Pickup currently unavailable
1801 East 41st Street
Vernon CA 90058
United States
Smoking a pleasurable, smoke-free session is quick and easy with this color lip glass beaker water pipe. It's easy to take exceptionally long, powerful pulls of clean smoke from this pipe because of its excellent design. It has a large, transparent body with a lipstick hole along the barrel's tip. The 10" tall glass pipe has a high level of heat resistance. The pipe's 14mm bowl contains a built-in ice catcher.
Total Height: 10.3"
Base Diameter: 4"
Neck Diameter: 1.5"
Glass Thickness: 7mm
Downstem Length: 3.5"
Joint Size: 14mm Female
Material: Glass on Glass
Style: Water Pipe
Diffusion: 6-slit Downstem
Color: Yellow
Other: Includes 1-hole 14mm Bowl
INTERNATIONAL: Due to the strict enforcement of shipping regulations, it is not currently permissible to ship this item to addresses outside of the United States.