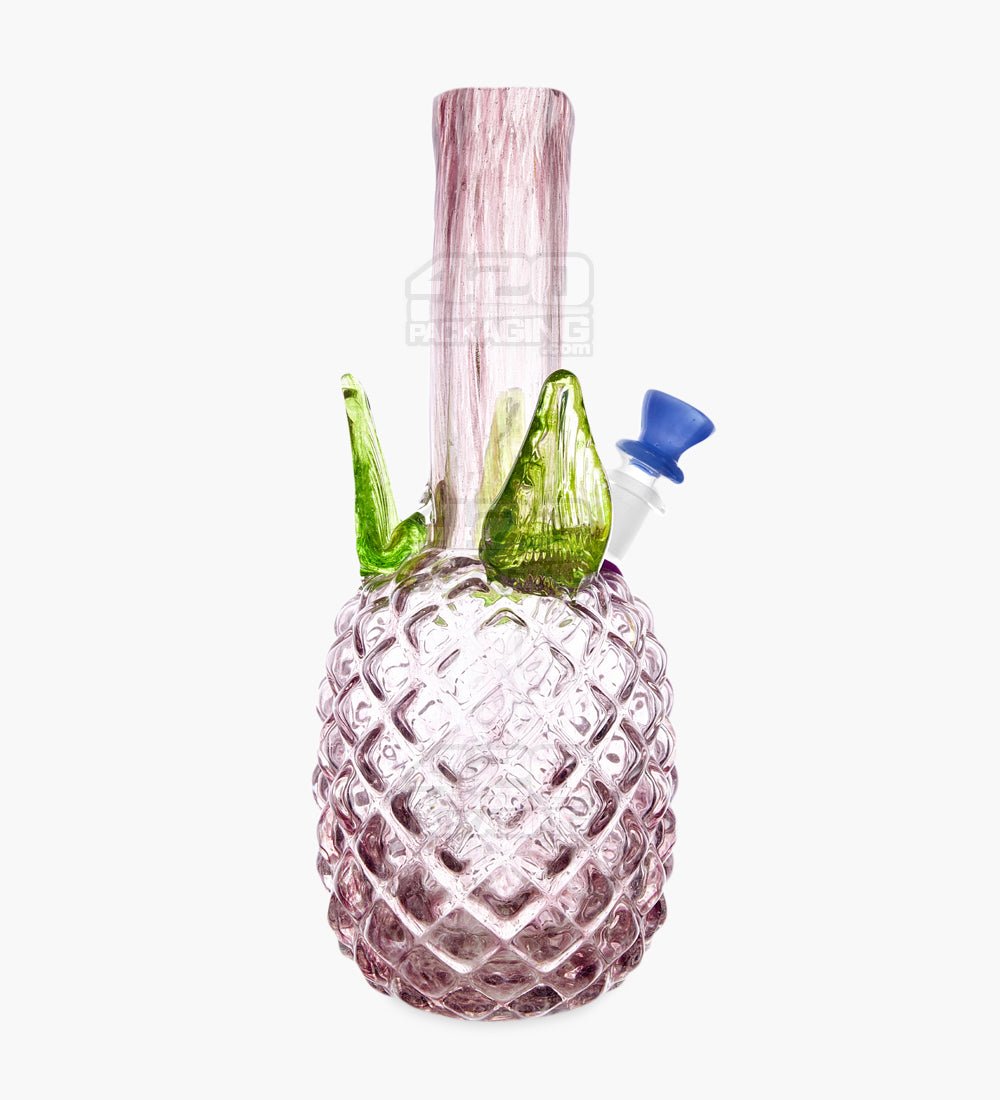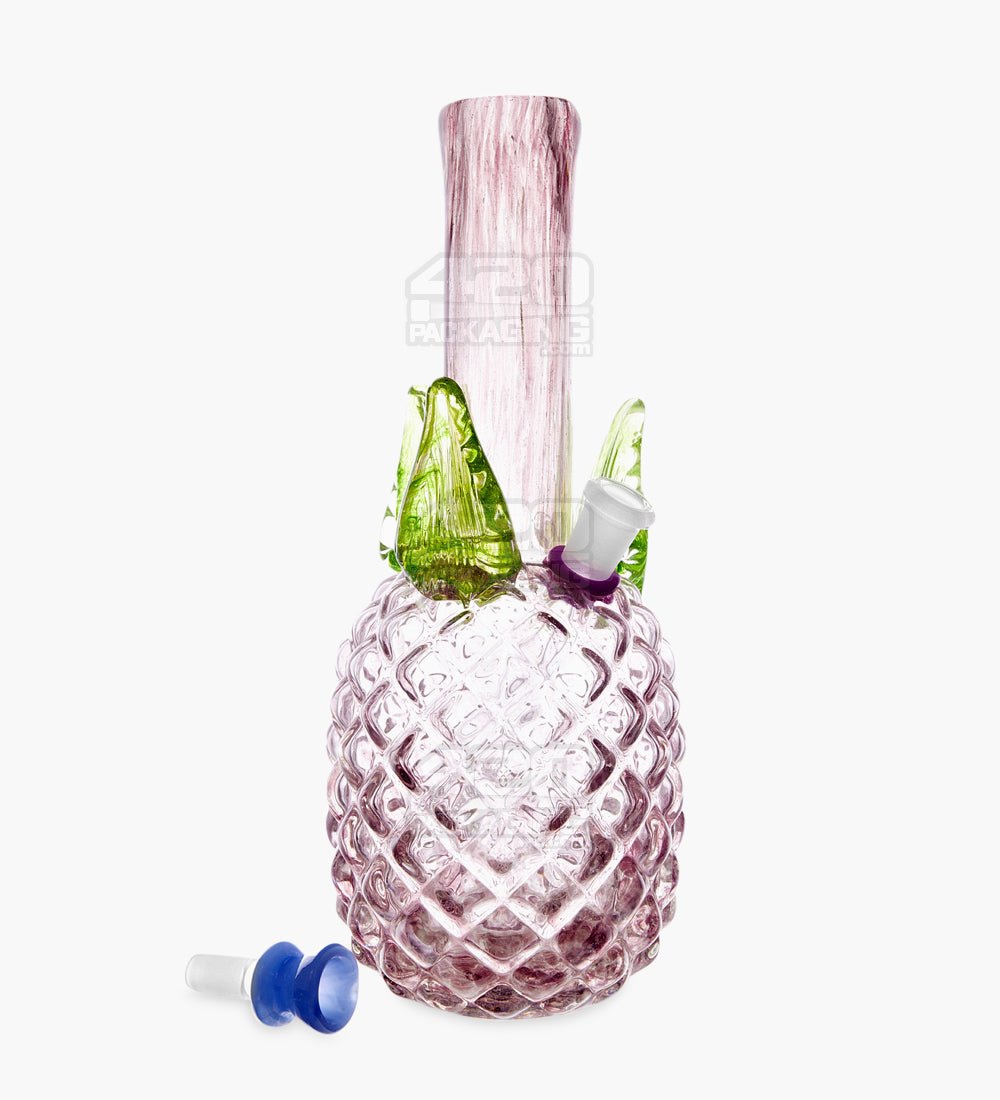 Straight Neck Glass Pineapple Water Pipe | 12in Tall - 14mm Bowl - Purple
Pickup currently unavailable at 1801 East 41st Street
Straight Neck Glass Pineapple Water Pipe | 12in Tall - 14mm Bowl - Purple
1801 East 41st Street
Pickup currently unavailable
1801 East 41st Street
Vernon CA 90058
United States
The pineapple is a widely recognizable fruit, thanks to its unique appearance. And now, you can enjoy that same tropical flavor in a straight neck glass pineapple water pipe. These water pipes feature a purple color pull pattern and are built with a 6-slit downstem. They also come with a 1-hole 14mm bowl, making them perfect for enjoying your favorite smoking blend. So why not add a little bit of sweetness to your next smoking session with a pineapple water pipe?
Total Height: 11.57"
Base Diameter: 4.65"
Neck Diameter: 1.71"
Glass Thickness: 7mm
Downstem Length: 4.5"
Joint Size: 14mm Female
Material: Glass on Glass
Style: Water Pipe
Diffusion: 6-slit Downstem
Color: Purple
Other: Includes 1-hole 14mm Bowl
This product is intended for tobacco use only.
Disclaimer: This product is NOT meant to be used with water.
INTERNATIONAL: Due to the strict enforcement of shipping regulations, it is not currently permissible to ship this item to addresses outside of the United States.